Well Thanksgiving over here was very, very different than any I've had before- even the one I spent alone in Italy... but this was better because I was not alone! But it was also not traditional as we (two friends and myself) went to the Hard Rock Cafe...because when you can't have a traditional table-breaking under the amount of food, Thanksgiving, then a restaurant that serves American food is the next best thing! We would have stayed at our hall, Lillian Penson (LPH) because they were having a Thanksgiving dinner....but the success rate of the food here is not so good, so we didn't want to chance totally ruining Thanksgiving. I also gave myself a holiday from school because I have never had to go to school or work on Thanksgiving, and so I didn't want to this year :)
For starters we had: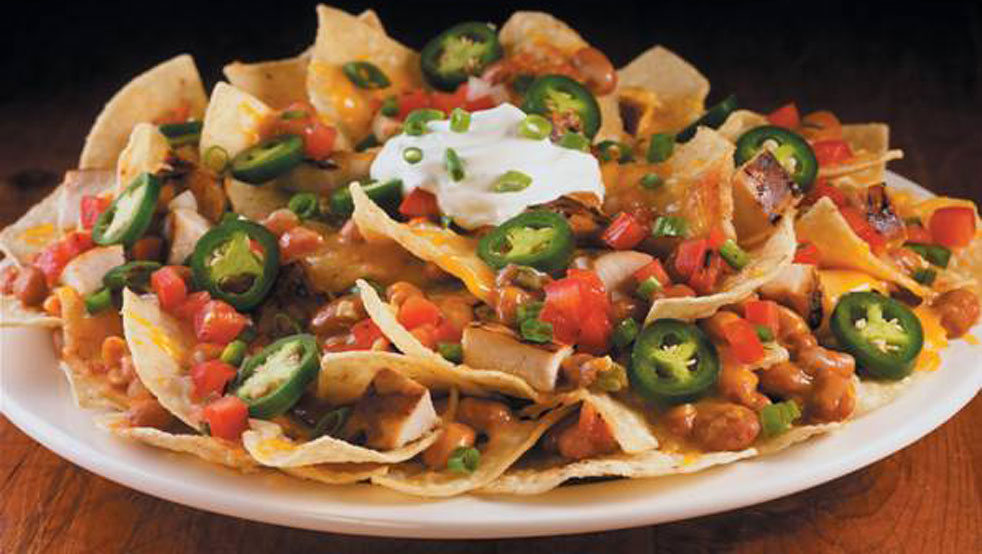 Minus the jalapenos! (Courtesy of: http://www.praguedining.com/files/user/27/Hard-Rock-Cafe-Food-Nachos-l.jpg)
And this was my meal. Twisted Mac and Cheese with Chicken. This is what I get at every single Hard Rock I have been to, all over the world, with very few exceptions. It is delicious, and I love it- i don't care what anyone says!